The Fragrances of Japan Collection "The Four Seasons"
Awaji Island holds a special place in the Japanese archipelago. For 160 years it has been the preeminent place in Japan for the unbroken and unflagging pursuit of perfection in incense sticks.
To celebrate these 160 years, 14 of the Awaji Koh-shi have produced a selection of incenses that express the seasons.
Imparting the richness of seasonal Japan
Spring, summer, fall, winter
The subtle light
The subtle fragrances.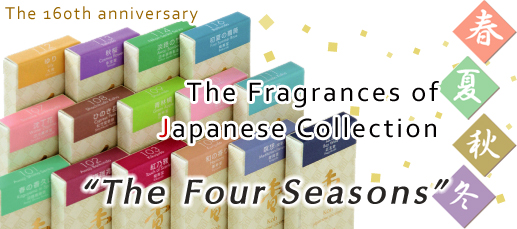 Click images to see details